You may have an existing property or are in the process of buying, upgrading or selling a property and there are issues that require to be clarified. Standard procedure is to ask a contractor or a series of contractors to attend the property to have an initial look and thereafter provide an estimate/quotation.
The Building Defects Consultancy Ltd (TBDCO) was set up by Ewan M. White to offer only independent detailed constructive advice. After a lifetime in the construction industry and over a third of a century as a surveyor, consultant, contractor, property developer, commercial landlord and expert witness, all this experience was consolidated into TBDCO.
There are a great number of damp and timber treatment firms offering a 'free' survey. Some may charge a token fee; however, this is generally to dissuade clients from obtaining other estimates/quotations. The problem with this is that all the firms are contractors, with a workforce who need to keep the employees busy working and with sales targets to meet. These firms wouldn't stay in business long if they spent their days preparing detailed reports containing advice with a view to minimising (or eliminating) the spend to homeowners.
We have no affiliation with any contractors and as such clients can be assured that all our advice is completely independent. Providing a range of on-site and online services, our detailed reports provide the actual and true extent of any remedial treatments and building repairs. If repairs are found to be necessary, a specification can be provided, from which quotations can be obtained. This therefore removes the almost certain wildly different specifications (and prices) that are almost always the case.
Supporting us to provide the very best service, we have a broad base of specialised associates throughout the UK. All individuals and companies are experts in their respective fields and can provide, if required, additional expertise.
Working with clients across the UK
We have worked on a significant number of projects across the whole of the UK, working with a diverse range of clients including:
The Ministry of Defence
The NHS
Solicitors
Surveyors
Estate agents
Land and letting agents
Commercial property owners
Financial institutions
Insurance companies
Loss adjusters
Private Individuals
As a Registered Scientist, Ewan is recognised as one of the leading industry experts in the field of building preservation, having achieved the highest level of qualifications available in the industry.
Professional history
Since 1984, Ewan has worked at the heart of the building preservation industry, first as Director of White Thomson Preservation (Northern) Ltd and White Preservation Ltd, and then as Director of Macgregor Homes Ltd and WTP (Scotland) Ltd.
Ewan has also provided consultancy services through the Veitchi Group, and established Macgregor Preservation in 2010 ( The Building Defects Consultancy was formed in 2019 in order to take an independent, impartial and science-based approach to the analysis of  building and preservation instructions. )
Thanks to this far-reaching experience, Ewan has developed extensive expertise across an impressive range of property types, building defects and sizes of projects.
Registered Scientist (RSci)
Institute of Materials, Minerals and Mining (IOM3)
Awarded March 2019
An elite qualification awarded in recognition of professional scientific experience, knowledge and understanding.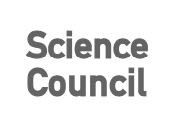 Fellow (FIMMM)
Institute of Materials, Minerals and Mining (IOM3)
Awarded February 2016
A prestigious grade for those who have made a significant contribution to, or established, a record of achievement in the materials, minerals, mining or other technical discipline covered by the Institute.

Certificated Surveyor for the Remedial Treatment of Dampness in Buildings (CRDS)
Issued by the British Wood Preserving and Damp Proofing Association

Certificated Surveyor in Timber Infestation (CTIS)
Certificated Surveyor for Remedial Treatments (CSRT)
Issued by the Institute of Wood Science


The Institute of Wood Science was established in 1955. Its purpose was to encourage the scientific, technical, practical and general knowledge of timber and wood-based materials. It was also the UK's examining body for the timber trade (and all aspects relating to timber decay and beetle infestation)
The Institute of Wood Science changed its name to the Wood Technology Society and since 2007 has been incorporated into the much larger Institute of Materials, Minerals and Mining (IMMM)
Recognition was either as a Member (M.I.W.Sc) or a Fellow (F.I.W.Sc) although since incorporation as above the recognitions are now MIMMM or FIMMM.